Hatsune Inugami (犬神 初音, Inugami Hatsune) is a member of B.A.B.E.L. Esper Team The Hound. She is a Level 4 Metamorphic.
Appearance
Edit
Personality
Edit
Hatsune has a high hungerness.In an episode, she has an interest of Minamoto but when she felt the power of Kaoru, the pschokinesis, she became scared and she treated The Children her boss.
Abilities
Edit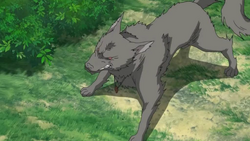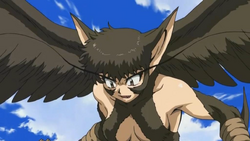 Relationships
Edit
Akira Yadorigi
Ad blocker interference detected!
Wikia is a free-to-use site that makes money from advertising. We have a modified experience for viewers using ad blockers

Wikia is not accessible if you've made further modifications. Remove the custom ad blocker rule(s) and the page will load as expected.